Our Pricing
Be in the know & get ready to Glow
We are proud to offer a standard above when it comes to quality and effectiveness of our services. Our staff members are experts in their field and provide skincare you're sure to love. Browse our menu of services and contact our office should you have any questions. Our staff is happy to cover the details of cost, pricing packages, and available specials during your appointment with us.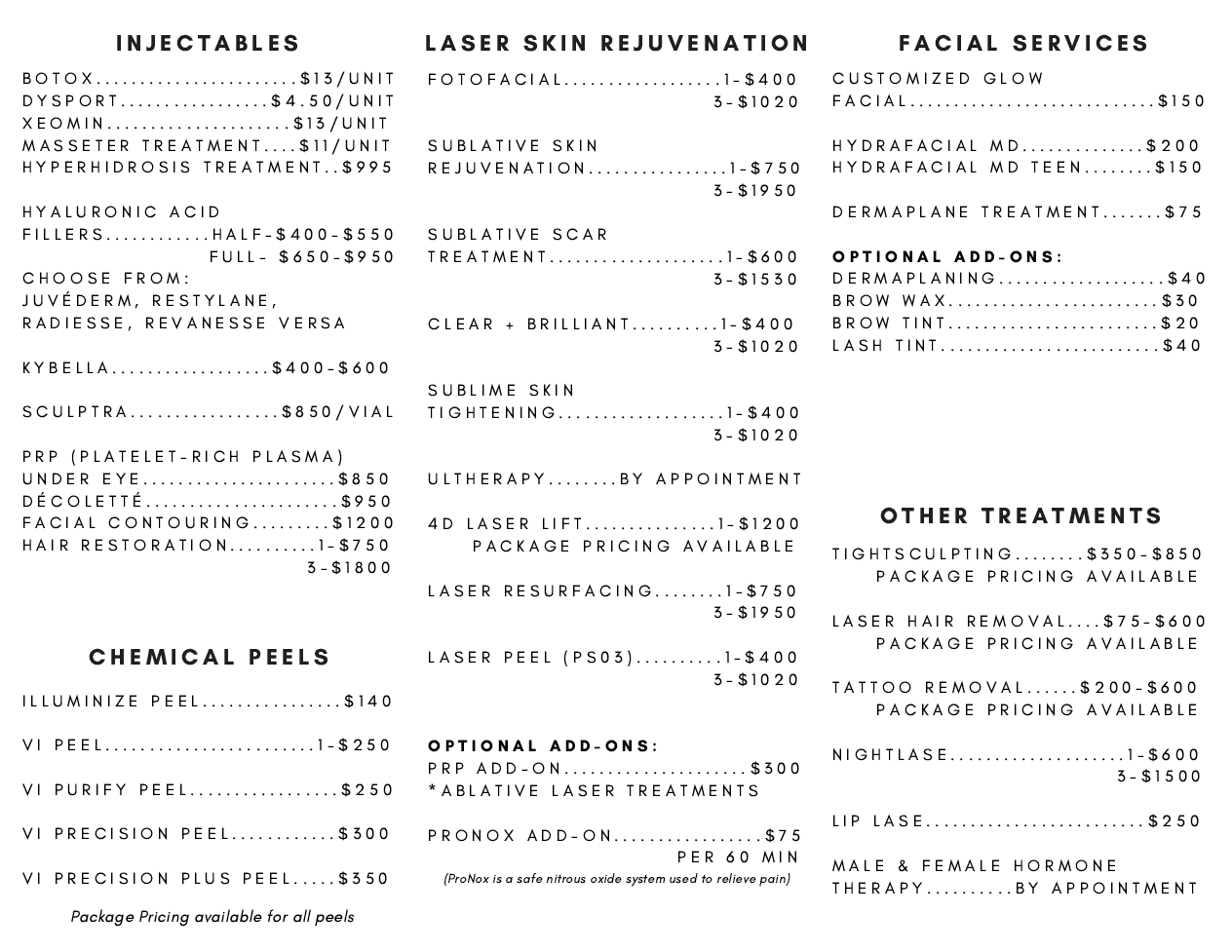 "Love this place! The facilities are always clean and comfortable. Dr. Amy has done my Botox and is great! Hilary has done chemical peels and photo facials and is great too. Both always exceed my expectations and are very knowledgeable and easy to work with. My only complaint is I wish I could afford to go more often. Well worth every penny!"
"Dr. Woehrmann is very knowledgable and takes the time to explain and recommend the services and products that would be best for my skin. She is awesome and I would never go to any one else."
"Amy and Hilary are the best! They are both so knowledgeable and great at what they do. They make you feel very welcome from the moment you step inside and you know you are in good hands. Having moved away, I can't wait to go back this summer for a touch up and to see my favorite ladies!"
"First it's the people that work at Glow, they are wonderful! In today's fast and busy world, they take their time with you and want it to be a good experience. Great product lines and all over good service!"
Complimentary Consultations
Call us today, 713.665.4569, to schedule your complimentary consultation,
which includes a Complexion Analysis imaging using the Canfield Visia Camera.